Helping you to understand Gap Insurance
DSG Auto Contracts Ltd is authorised and regulated by the Financial Conduct Authority in respect of insurance mediation activities only. In order to comply with the FCA regulations, it is a requirement that all insurance product offerings are correctly explained to you, and that they meet your individual needs.
What does this mean to me?
It means that we have a duty to make sure that you fully understand the different insurance options that are available to you. These policies will help to protect you financially in the event of an unforeseen incident.
Why should I Consider GAP?
You may feel as though the chance of having your vehicle written off is too low to consider GAP Insurance but the facts may change your mind. There are 2.2 accidents reported every minute, resulting in approximately 1,400 vehicles being written off every day either due to accident or theft.
The gap is the amount that your road risk insurer will pay you compared to the outstanding amount you owe to the finance company and is available to all finance agreements whether personal or business agreements. The gap will be dependent on the rate of depreciation of the vehicle and the remaining period of the finance agreement. Gap Insurance protects you by paying the finance company the shortfall on your behalf. In addition, a Finance GAP policy taken out on a Contract Hire deal will also pay towards the early termination cost charged by the Leasing Company, in some case this can be as much as 95% of the outstanding rentals but typically is nearer 50%.
If you do not have Gap Insurance then you will be liable for the difference and the termination charges and this can be a considerable sum in many cases. DSG Auto Contracts offer two types of GAP Insurance, these are Finance GAP and RTI (Return to Invoice) Finance GAP, each policy offers a different level of cover and benefit.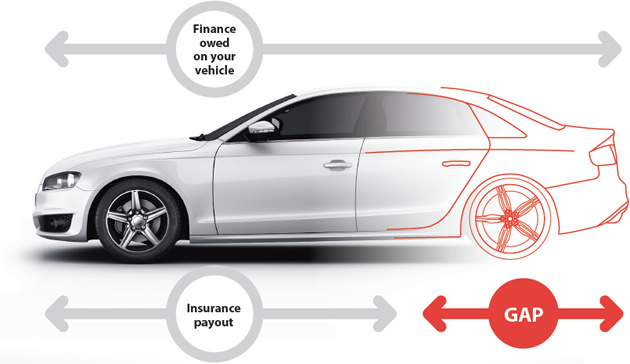 Finance GAP Insurance
Pays the difference between the motor insurer settlement and the outstanding finance on the vehicle.
RTI Finance GAP
Will pay the difference of up to £10,000 or £20,000 between the market value of the vehicle and the original invoice price you paid.