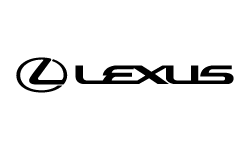 Lexus
Business Car Leasing Deals
Deal Count: 106 deals found.
Tailor Your Payments
These vehicle leasing deals are based on a payment profile of 3+47, allowing 10,000 miles per annum and exclude service, maintenance and tyres package. All prices shown exclude VAT. Maintenance packages, alternative mileage allowances and other contract term periods are available. The rates quoted do not constitute an offer and they should be used as a guide (due to money costs and residual changes). Please request a full written quotation.
Visit our vehicle details page and tailor the payments for each vehicle to suit your needs. Simply click more info to start. We allow you to alter:
Business or Personal
Switch between Business and Personal payment options
Contract Term
Choose 24, 36 or 48 month contracts
Annual Mileage
Choose annual mileage amounts up to 30,000
Initial Payment
Select initial payment to make
Maintenance
Add maintenance to your monthly rental
Loading our latest deals...

| | | | | | | | |
| --- | --- | --- | --- | --- | --- | --- | --- |
| Lexus CT HATCHBACK 200h 1.8 5dr CVT | 64.2 | 101 | £25925.00 | From £266.26+VAT | | More Info | |
| Lexus CT HATCHBACK 200h 1.8 5dr CVT [Premium Pack/16 inch Alloy] | 67.3 | 97 | £27345.00 | From £281.86+VAT | | More Info | |
| Lexus CT HATCHBACK 200h 1.8 5dr CVT [Premium Pack] | 64.2 | 101 | £27325.00 | From £280.42+VAT | | More Info | |
| Lexus CT HATCHBACK 200h 1.8 5dr CVT [Premium/Tech Pack/Leather] | 64.2 | 101 | £29225.00 | From £300.72+VAT | | More Info | |
| Lexus CT HATCHBACK 200h 1.8 5dr CVT [Premium/Tech Pack] | 64.2 | 101 | £28275.00 | From £290.78+VAT | | More Info | |
| Lexus CT HATCHBACK 200h 1.8 5dr CVT [Premium/Tech/Leather/Sunroof] | 64.2 | 101 | £29975.00 | From £309.16+VAT | | More Info | |
| Lexus CT HATCHBACK 200h 1.8 5dr CVT [Sport Pack] | 64.2 | 101 | £26425.00 | From £267.72+VAT | | More Info | |
| Lexus CT HATCHBACK 200h 1.8 F-Sport 5dr CVT | 64.2 | 101 | £27925.00 | From £287.72+VAT | | More Info | |
| Lexus CT HATCHBACK 200h 1.8 F-Sport 5dr CVT [Takumi Pack] | 64.2 | 101 | £32775.00 | From £343.74+VAT | | More Info | |
| Lexus CT HATCHBACK 200h 1.8 F-Sport 5dr CVT [Tech Pack/Leather] | 64.2 | 101 | £30325.00 | From £316.52+VAT | | More Info | |
| Lexus CT HATCHBACK 200h 1.8 F-Sport 5dr CVT [Tech Pack] | 64.2 | 101 | £29375.00 | From £304.60+VAT | | More Info | |
| Lexus CT HATCHBACK 200h 1.8 Takumi 5dr CVT [16 inch Alloy] | 67.3 | 97 | £32445.00 | From £341.74+VAT | | More Info | |
| Lexus CT HATCHBACK 200h 1.8 Takumi 5dr CVT | 64.2 | 101 | £32425.00 | From £340.68+VAT | | More Info | |
| Lexus ES SALOON 300h 2.5 4dr CVT | 64.2 | 100 | £35650.00 | From £333.96+VAT | | More Info | |
| Lexus ES SALOON 300h 2.5 4dr CVT [Premium Pack] | 62.8 | 103 | £39130.00 | From £374.92+VAT | | More Info | |
| Lexus ES SALOON 300h 2.5 F-Sport 4dr CVT | 61.4 | 106 | £38630.00 | From £353.40+VAT | | More Info | |
| Lexus ES SALOON 300h 2.5 F-Sport 4dr CVT [Takumi Pack] | 61.4 | 106 | £42630.00 | From £429.74+VAT | | More Info | |
| Lexus ES SALOON 300h 2.5 F-Sport 4dr CVT [Tech/Safety Pack] | 61.4 | 106 | £39330.00 | From £355.02+VAT | | More Info | |
| Lexus ES SALOON 300h 2.5 Takumi 4dr CVT | 62.8 | 103 | £46130.00 | From £502.85+VAT | | More Info | |
| Lexus IS SALOON 300h 4dr CVT Auto | 61.4 | 104 | £32375.00 | From £305.24+VAT | | More Info | |
| Lexus IS SALOON 300h 4dr CVT Auto [Comfort Pack/Sunroof] | 61.4 | 104 | £34275.00 | From £319.38+VAT | | More Info | |
| Lexus IS SALOON 300h 4dr CVT Auto [Comfort Pack] | 61.4 | 104 | £33375.00 | From £310.53+VAT | | More Info | |
| Lexus IS SALOON 300h 4dr CVT Auto [Premium Pack/Sunroof] | 58.9 | 109 | £38075.00 | From £366.80+VAT | | More Info | |
| Lexus IS SALOON 300h 4dr CVT Auto [Premium Pack] | 58.9 | 109 | £37175.00 | From £356.38+VAT | | More Info | |
| Lexus IS SALOON 300h 4dr CVT Auto [Sport Pack/Sunroof] | 61.4 | 109 | £35375.00 | From £331.64+VAT | | More Info | |
| Lexus IS SALOON 300h 4dr CVT Auto [Sport Pack] | 61.4 | 109 | £34475.00 | From £322.00+VAT | | More Info | |
| Lexus IS SALOON 300h F-Sport 4dr CVT Auto [Takumi Pack] | 58.9 | 109 | £43275.00 | From £447.50+VAT | | More Info | |
| Lexus IS SALOON 300h F-Sport 4dr CVT Auto [Premium Pack/Sunroof] | 58.9 | 109 | £40575.00 | From £401.59+VAT | | More Info | |
| Lexus IS SALOON 300h F-Sport 4dr CVT Auto [Premium Pack] | 58.9 | 109 | £39675.00 | From £372.12+VAT | | More Info | |
| Lexus IS SALOON 300h Takumi 4dr CVT Auto | 58.9 | 109 | £41475.00 | From £446.20+VAT | | More Info | |
| Lexus LC COUPE SPECIAL EDITIONS 500 5.0 [464] Limited Edition 2dr Auto [Naples] | 24.4 | 265 | £88195.00 | From £1,235.77+VAT | | More Info | |
| Lexus LC COUPE SPECIAL EDITIONS 500h 3.5 Limited Edition 2dr Auto [Naples] | 42.8 | 150 | £90130.00 | From £1,215.52+VAT | | More Info | |
| Lexus LC COUPE 500 5.0 [464] 2dr Auto | 24.4 | 265 | £75960.00 | From £1,055.18+VAT | | More Info | |
| Lexus LC COUPE 500 5.0 [464] 2dr Auto [Mark Levinson] | 24.4 | 265 | £76960.00 | From £1,071.90+VAT | | More Info | |
| Lexus LC COUPE 500 5.0 [464] Sport 2dr Auto | 24.4 | 265 | £80695.00 | From £1,121.46+VAT | | More Info | |
| Lexus LC COUPE 500 5.0 [464] Sport 2dr Auto [Mark Levinson] | 24.4 | 265 | £81695.00 | From £1,135.40+VAT | | More Info | |
| Lexus LC COUPE 500 5.0 [464] Sport+ 2dr Auto | 24.4 | 265 | £85695.00 | From £1,186.04+VAT | | More Info | |
| Lexus LC COUPE 500 5.0 [464] Sport+ 2dr Auto [Mark Levinson] | 24.4 | 265 | £86695.00 | From £1,201.58+VAT | | More Info | |
| Lexus LC COUPE 500h 3.5 2dr Auto | 42.8 | 150 | £77895.00 | From £1,051.16+VAT | | More Info | |
| Lexus LC COUPE 500h 3.5 2dr Auto [Mark Levinson] | 42.8 | 150 | £78895.00 | From £1,066.30+VAT | | More Info | |
| Lexus LC COUPE 500h 3.5 Sport 2dr Auto | 42.8 | 150 | £82630.00 | From £1,112.68+VAT | | More Info | |
| Lexus LC COUPE 500h 3.5 Sport 2dr Auto [Mark Levinson] | 42.8 | 150 | £83630.00 | From £1,127.81+VAT | | More Info | |
| Lexus LC COUPE 500h 3.5 Sport+ 2dr Auto | 42.8 | 150 | £87630.00 | From £1,178.07+VAT | | More Info | |
| Lexus LC COUPE 500h 3.5 Sport+ 2dr Auto [Mark Levinson] | 42.8 | 150 | £88630.00 | From £1,193.60+VAT | | More Info | |
| Lexus LS SALOON 500h 3.5 [359] 4dr CVT Auto 2WD | 44.1 | 147 | £75180.90 | From £1,052.74+VAT | | More Info | |
| Lexus LS SALOON 500h 3.5 [359] 4dr CVT Auto [Premium pack] 2WD | 44.1 | 147 | £82580.90 | From £1,172.35+VAT | | More Info | |
| Lexus LS SALOON 500h 3.5 [359] 4dr CVT Auto [Premium pack] | 39.8 | 162 | £84870.90 | From £1,212.33+VAT | | More Info | |
| Lexus LS SALOON 500h 3.5 [359] F-Sport 4dr CVT Auto 2WD | 44.1 | 147 | £82580.90 | From £1,152.54+VAT | | More Info | |
| Lexus LS SALOON 500h 3.5 [359] Takumi 4dr CVT Auto | 39.8 | 162 | £100761.00 | From £1,411.24+VAT | | More Info | |
| Lexus LS SALOON 500h 3.5 [359] Takumi 4dr CVT Auto [L-Aniline pk] | 39.8 | 162 | £102156.00 | From £1,434.71+VAT | | More Info | |
| Lexus LS SALOON 500h 3.5 [359] Takumi 4dr CVT Auto [Pleat pack] | 39.8 | 162 | £108361.00 | From £1,525.89+VAT | | More Info | |
| Lexus NX ESTATE 300h 2.5 5dr CVT | 47.9 | 135 | £36370.00 | From £427.96+VAT | | More Info | |
| Lexus NX ESTATE 300h 2.5 5dr CVT [Navigation] | 47.9 | 135 | £36920.00 | From £428.98+VAT | | More Info | |
| Lexus NX ESTATE 300h 2.5 5dr CVT [Premium pack Pan roof/leather] | 47.9 | 135 | £40270.00 | From £486.56+VAT | | More Info | |
| Lexus NX ESTATE 300h 2.5 5dr CVT [Premium pack leather] | 47.9 | 135 | £39520.00 | From £457.56+VAT | | More Info | |
| Lexus NX ESTATE 300h 2.5 5dr CVT [Premium pack pan roof] | 47.9 | 135 | £39570.00 | From £460.10+VAT | | More Info | |
| Lexus NX ESTATE 300h 2.5 5dr CVT [Premium pack] | 47.9 | 135 | £38820.00 | From £452.90+VAT | | More Info | |
| Lexus NX ESTATE 300h 2.5 5dr CVT [Sport pack Nav] | 47.9 | 135 | £37520.00 | From £436.60+VAT | | More Info | |
| Lexus NX ESTATE 300h 2.5 5dr CVT [Sport pack] | 47.9 | 135 | £36970.00 | From £434.76+VAT | | More Info | |
| Lexus NX ESTATE 300h 2.5 F-Sport 5dr CVT [Premium Pack/leather] | 47.9 | 135 | £41920.00 | From £523.12+VAT | | More Info | |
| Lexus NX ESTATE 300h 2.5 F-Sport 5dr CVT [PremiumPk/leather/PanRf] | 47.9 | 135 | £42670.00 | From £531.53+VAT | | More Info | |
| Lexus NX ESTATE 300h 2.5 F-Sport 5dr CVT [Takumi Pack/Panroof] | 47.9 | 135 | £45420.00 | From £575.02+VAT | | More Info | |
| Lexus NX ESTATE 300h 2.5 F-Sport 5dr CVT [Takumi Pack/Sunroof] | 47.9 | 135 | £45420.00 | From £575.02+VAT | | More Info | |
| Lexus NX ESTATE 300h 2.5 Takumi 5dr CVT [Pan roof] | 47.9 | 135 | £45920.00 | From £559.79+VAT | | More Info | |
| Lexus NX ESTATE 300h 2.5 Takumi 5dr CVT [Sunroof] | 47.9 | 135 | £45920.00 | From £559.79+VAT | | More Info | |
| Lexus RC COUPE 300h 2.5 2dr CVT | 56.5 | 114 | £39260.00 | From £391.16+VAT | | More Info | |
| Lexus RC COUPE 300h 2.5 2dr CVT [Leather/Sunroof] | 56.5 | 114 | £41410.00 | From £453.64+VAT | | More Info | |
| Lexus RC COUPE 300h 2.5 2dr CVT [Leather] | 56.5 | 114 | £40510.00 | From £428.84+VAT | | More Info | |
| Lexus RC COUPE 300h 2.5 2dr CVT [Sunroof] | 56.5 | 114 | £40160.00 | From £423.18+VAT | | More Info | |
| Lexus RC COUPE 300h 2.5 F-Sport 2dr CVT | 56.5 | 114 | £42760.00 | From £469.84+VAT | | More Info | |
| Lexus RC COUPE 300h 2.5 F-Sport 2dr CVT [Sunroof] | 56.5 | 114 | £43660.00 | From £479.60+VAT | | More Info | |
| Lexus RC COUPE 300h 2.5 F-Sport 2dr CVT [Takumi pack] | 56.5 | 114 | £44760.00 | From £487.86+VAT | | More Info | |
| Lexus RC COUPE 300h 2.5 Takumi 2dr CVT | 56.5 | 114 | £46260.00 | From £500.59+VAT | | More Info | |
| Lexus RC F COUPE SPECIAL EDITION 5.0 Track Edition 2dr Auto | 25 | 258 | £77710.00 | From £991.71+VAT | | More Info | |
| Lexus RC F COUPE 5.0 2dr Auto | 25 | 258 | £60710.00 | From £790.54+VAT | | More Info | |
| Lexus RC F COUPE 5.0 2dr Auto [Sunroof] | 25 | 258 | £61610.00 | From £803.64+VAT | | More Info | |
| Lexus RC F COUPE 5.0 2dr Auto [Track Pack/Sunroof] | 25 | 258 | £71360.00 | From £928.36+VAT | | More Info | |
| Lexus RC F COUPE 5.0 2dr Auto [Track Pack] | 25 | 258 | £70460.00 | From £917.31+VAT | | More Info | |
| Lexus RC F COUPE 5.0 Carbon 2dr Auto | 25 | 258 | £67710.00 | From £860.30+VAT | | More Info | |
| Lexus RC F COUPE 5.0 Carbon 2dr Auto [Track Pack] | 25 | 258 | £77460.00 | From £988.98+VAT | | More Info | |
| Lexus UX HATCHBACK 250h 2.0 5dr CVT | 68.9 | 94 | £30300.00 | From £282.30+VAT | | More Info | |
| Lexus UX HATCHBACK 250h 2.0 5dr CVT [Prem +/Tech/Safety/Sunroof] | 68.9 | 97 | £36650.00 | From £364.52+VAT | | More Info | |
| Lexus UX HATCHBACK 250h 2.0 5dr CVT [Premium Pack/Tech/Safety/SunRf] | 68.9 | 97 | £34650.00 | From £337.72+VAT | | More Info | |
| Lexus UX HATCHBACK 250h 2.0 5dr CVT [Premium Pack/Tech/Safety] | 68.9 | 97 | £33900.00 | From £328.20+VAT | | More Info | |
| Lexus UX HATCHBACK 250h 2.0 5dr CVT [Premium Pack] | 68.9 | 97 | £32500.00 | From £310.80+VAT | | More Info | |
| Lexus UX HATCHBACK 250h 2.0 5dr CVT [Premium Plus/Sunroof] | 68.9 | 97 | £35250.00 | From £346.72+VAT | | More Info | |
| Lexus UX HATCHBACK 250h 2.0 5dr CVT [Premium Plus/Tech/Safety] | 68.9 | 97 | £35900.00 | From £355.00+VAT | | More Info | |
| Lexus UX HATCHBACK 250h 2.0 5dr CVT [Premium Plus/Tech/Sound/Sunroof] | 68.9 | 97 | £37150.00 | From £371.12+VAT | | More Info | |
| Lexus UX HATCHBACK 250h 2.0 5dr CVT [Premium Plus/Tech/Sound] | 68.9 | 97 | £36400.00 | From £361.22+VAT | | More Info | |
| Lexus UX HATCHBACK 250h 2.0 5dr CVT [Premium Plus] | 68.9 | 97 | £34500.00 | From £337.60+VAT | | More Info | |
| Lexus UX HATCHBACK 250h 2.0 F-Sport 5dr CVT | 68.9 | 97 | £34300.00 | From £328.88+VAT | | More Info | |
| Lexus UX HATCHBACK 250h 2.0 F-Sport 5dr CVT [Prem +/Tech/Safe/SunRf] | 68.9 | 97 | £39150.00 | From £389.72+VAT | | More Info | |
| Lexus UX HATCHBACK 250h 2.0 F-Sport 5dr CVT [Prem +/Tech/Safety] | 68.9 | 97 | £38400.00 | From £379.82+VAT | | More Info | |
| Lexus UX HATCHBACK 250h 2.0 F-Sport 5dr CVT [Premium Plus/Sunroof] | 68.9 | 97 | £37350.00 | From £365.40+VAT | | More Info | |
| Lexus UX HATCHBACK 250h 2.0 F-Sport 5dr CVT [Premium Plus] | 68.9 | 97 | £36600.00 | From £357.06+VAT | | More Info | |
| Lexus UX HATCHBACK 250h 2.0 F-Sport 5dr CVT [Takumi Pack] | 68.9 | 97 | £40300.00 | From £418.90+VAT | | More Info | |
| Lexus UX HATCHBACK 250h 2.0 F-Sport 5dr CVT [Tech/Safety/Sunroof] | 68.9 | 97 | £36850.00 | From £361.92+VAT | | More Info | |
| Lexus UX HATCHBACK 250h 2.0 F-Sport 5dr CVT [Tech/Safety] | 68.9 | 97 | £36100.00 | From £352.40+VAT | | More Info | |
| Lexus UX HATCHBACK 250h 2.0 Takumi 5dr CVT | 68.9 | 97 | £39500.00 | From £397.00+VAT | | More Info | |
| Lexus UX HATCHBACK 250h E4 2.0 5dr CVT [Prem +/Tech/Safety/Sunroof] | 68.9 | 103 | £37880.00 | From £374.88+VAT | | More Info | |
| Lexus UX HATCHBACK 250h E4 2.0 5dr CVT [Prem +/Tech/Sound/Sunroof] | 68.9 | 103 | £38380.00 | From £395.14+VAT | | More Info | |
| Lexus UX HATCHBACK 250h E4 2.0 5dr CVT [Premium Plus/Sunroof] | 68.9 | 103 | £36480.00 | From £357.48+VAT | | More Info | |
| Lexus UX HATCHBACK 250h E4 2.0 F-Sport 5dr CVT Prem +/Tech/Safe/SunRf | 68.9 | 103 | £40380.00 | From £416.30+VAT | | More Info | |
| Lexus UX HATCHBACK 250h E4 2.0 F-Sport 5dr CVT [Premium Plus/Sunroof] | 68.9 | 103 | £38580.00 | From £376.16+VAT | | More Info | |
| Lexus UX HATCHBACK 250h E4 2.0 F-Sport 5dr CVT [Takumi Pack] | 68.9 | 103 | £41530.00 | From £449.25+VAT | | More Info | |
| Lexus UX HATCHBACK 250h E4 2.0 Takumi 5dr CVT | 68.9 | 103 | £40730.00 | From £443.30+VAT | | More Info | |